UX Lift links roundup – the best UX and design links from the last few weeks
How to build a research library, tips to stay creative when working remotely, why culture matters, cut and paste with AR and make acid in the browser.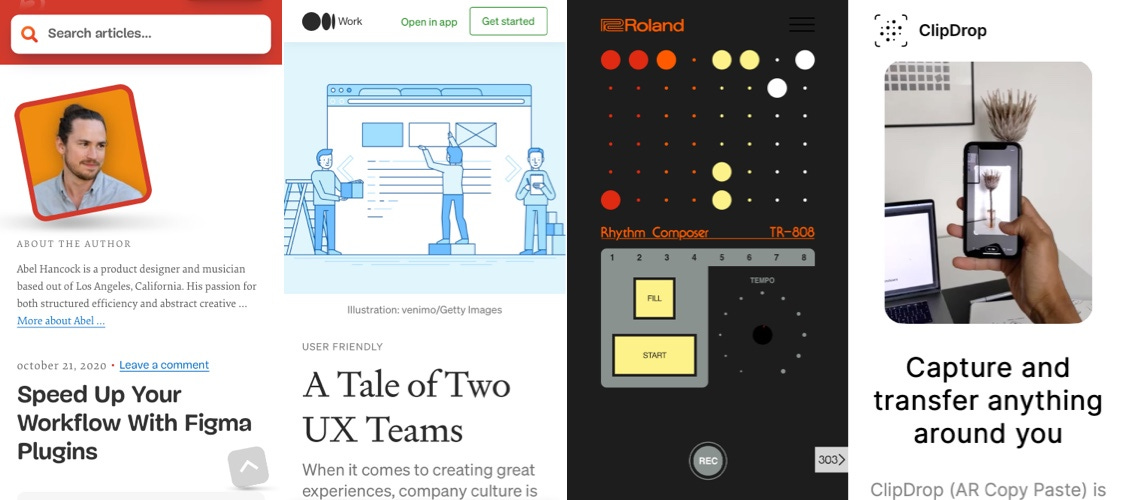 Articles
A tale of two UX teams – Company culture is everything when it comes to creating great experiences.
How we developed a simple user research library at Ofsted – Useful guide to building a quick and simple user research insights hub.
Speed up your workflow with Figma plugins – An in-depth look at a few Figma plugins to help you design faster.
Tips for staying creative at a distance – How can a team tackle challenges without being physically together to think through a solution?
Research repositories for tracking UX research and growing your ResearchOps - Completely coincidental to feature a second article on research repos, but N/N is always worth reading.
So good they can't ignore you — How craftsmanship builds great careers.
Enhance your forms and improve the users experience – Tips for great form design.
Cool tools
ClipDrop – Extract objects, people and text from images using AR and machine learning. I featured this a while back when it was still a tech demo and it's now just been launched as a product. Try it, it's good.
Cool stuff
UX Rescue – Connecting UX designers with organisations in need around the world.
808303.studio – Web-based Roland 808 and 303 from the Design Museum, of all places.